It's that time of year again when I take stock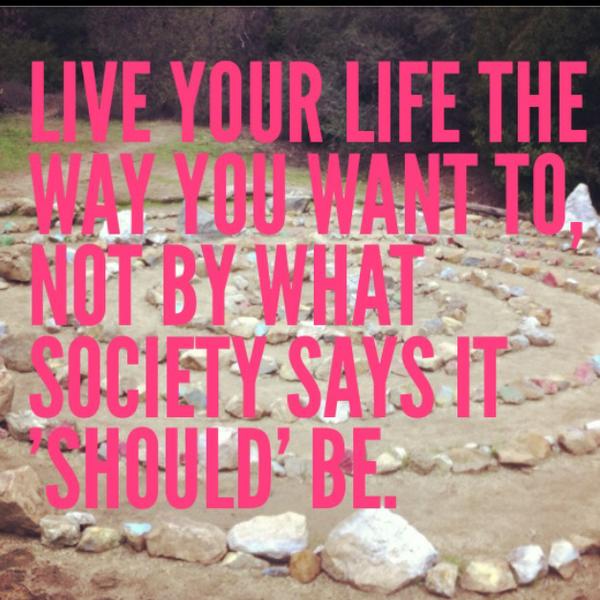 of my year, my life and see where I have succeeded.
It's October and the start of the Fall season, (my fave
season), here in the U.S. and when I reflect on the
bounty of the year.
For many of us it's a lot easier to review what "failed"or "went wrong" for us. And in this post we're NOT
going to go there because will be focusing on what
IS working instead.
Are you in?
Let's get started with checking in to see what success means to you?
Does the word have an 'ick' factor to it or do you like it? Are you not sure? Do you want to run the other way whenever the word is mentioned?
Let's check out this definition from Merriam Webster Dictionary:
"To do what you are trying to do. To achieve the correct or desired result."
I can agree with that definition. It's pretty clear right? You may agree with this one definition and today I'm challenging you to come up with your own definition as well.
Years ago an acting teacher of mine had me do this for all the words in the dictionary. It rocked my world even though didn't do EVERY word. I focused on the words that mattered to me and still do this daily when I'm met with a word I want to get more intimate with.
Success to me is: LIVE your life the way you want, not by what society says it 'should' be. Waking up every day knowing you have the power to create who you want to be and what you want your life to be no matter what your past is.
What does success mean to you?
Here are the 7 Simple Habits that helped me to succeed in my life like when I decided to quit my Corporate PR Fashion Manager gig at Prada to try out acting, or move across the country from NYC to LA without knowing anyone to study yoga, or say F-off to a diagnosis of Multiple Sclerosis and live symptom/med free.
Today, I'm taking even bigger steps by owning my role as a coach for coaches and humbly can say I have my own successful coach training program The Art of Becoming a Coach.
I know without these habits in place I don't think I would have been able to do it.
1.  Taking care of my mind, body + soul in a way that feels right for me.
We all talk about self-care and have our own ideas of what it means. I put the dogma aside and went with what felt right to me and I suggest you do the same. This is what helped me take charge of my health, be symptom/medication free and not give in to what the medical world wanted me to believe.
For me it looks like this: Putting my self-care first. Listening to my body and taking care of it BEFORE I get to my to-do list. Meditating. Doing yoga. Hiking. Getting enough rest. Eating foods with 5 ingredients or less.
Is this one of your habits?
2.  Appreciating the blessings in my life including myself.
I know you may be tired of hearing all about gratitude and appreciation but stay with me for a moment because this one works. Instead of bitching of what I did not have or how I was not enough or deserving for more I went for appreciating what I had. This helped me bring in many more blessings in my life and have a deeper relationship with myself.
What this looks like for me: When I feel stressed, fear, or challenged I turn to appreciate EVERYTHING I have in my life including the dirty laundry. I always look in the mirror and tell myself how much I appreciate who I am even if I messed up.
Is this one of your habits?
3. Paying my bills on time with love.
Oh baby, this one took me a bit of time to get to and made a HUGE impact around integrity + respect. When I was deep in debt and was selling off my Prada gear to resale shops it felt horrible opening up overdue bill. I finally got on a plan to pay my bills on time with LOVE and went from victim to taking my money future in my own hands.
What this looks like for me: I have a special in box for bills. I write on my bills, "I'm grateful for the resources to pay this + for the blessings this brought into my life." I also have auto pays for most of my bills. When bills come in the mail I open them immediately then pay them within a week.
Is this one of your habits?
4.  Spending my time doing what I love with what fills me up.
One thing I pretty much hated to do was clean my home and do laundry – it would drain me. I keep my house tidy BUT I don't scrub my bathtub. [FYI: I did not grow up with a nanny or in a home where I was taken care of.]  When I let this one thing go and started spending time doing what I love it helped me get more done.
What this looks like for me: I focus on what I do well in all areas of my life. At home my husband and I focus on what we like to do and are good at for our household and for our relationship. In my work I focus on what I love to do and do well. When I don't it's a painful reminder to reaffirm this habit.
Is this one of your habits?
5. Surround myself with people who are living 'out of the box' lives.
I live on the fringe, always did and always will. That felt good to share. Being around people who lived 'safe' lives created  deep conflict for me because I felt like I was doing my life wrong. I got a few bruises along the way now I hang with peeps who are on the fringe too and I keep designing the life that works for me.
What this looks like for me: I have had met many of my friends online who live around the world. Some of them I've met at events or in the online courses I've done. When in new situations I use my TRUSTWORTHY DECODER to seek out others who are in this tribe.
Is this one of your habits?
6. Taking risks and being willing to fall on my face.
FEAR of what others will think, FEAR of failing, FEAR of not fitting in. All of these FEARS would stop me if I did not take risks in my life. I learned when I didn't take risks or was willing to fall on my face a part of me died every day – taking risks makes me feel fully ALIVE.
What this looks like for me: Being bold. Taking one risk a day or trying something new like cooking a new dish, putting myself out there even if I may be rejected,  starting a new project that scares me, stopping a project that I'm forcing and letting myself be vulnerable.
Is this one of your habits?
7. Focusing on the positive in ANY situation and learning from it.
In the beginning of this post I talked about focusing on what is working in your life.
I was born this way and would say it's one of my super powers. This one habit saved my life when I was deep in depression in my 20's, was diagnosed with Multiple Sclerosis and when my book was rejected from Hay House publishing.  It still benefits all areas of my life every day by keeping me in the drivers seat of my life and I suggest you experiment to see how it could help you to overcome big challenges.
What this looks like for me:  No matter the situation I look at the positive first, what is working. Then I look at what is not working to see what I can learn from it. I drop the story and draw out the gold to become a better person.
Is this one of your habits?
Now It's Your Turn Gorgeous…
Tell me in the comments below about Your Life: What habits have helped you succeed?
You can give them all or just one will be enough.
Example: It may be stopped gossiping 10 yrs ago and it shifted my world.
I'd love to hear what it is because you never know who may read your comment + and have a big awakening. Life is pretty cool that way when you put yourself out there.
Thank you for reading, commenting and being who YOU are to make the world a better place.
Your Angel of Fire,
Related Posts: